USFULL FRPV-63 DC 1500VDC Fuse is an electrical safety device that operates to provide overcurrent protection of an electrical circuit.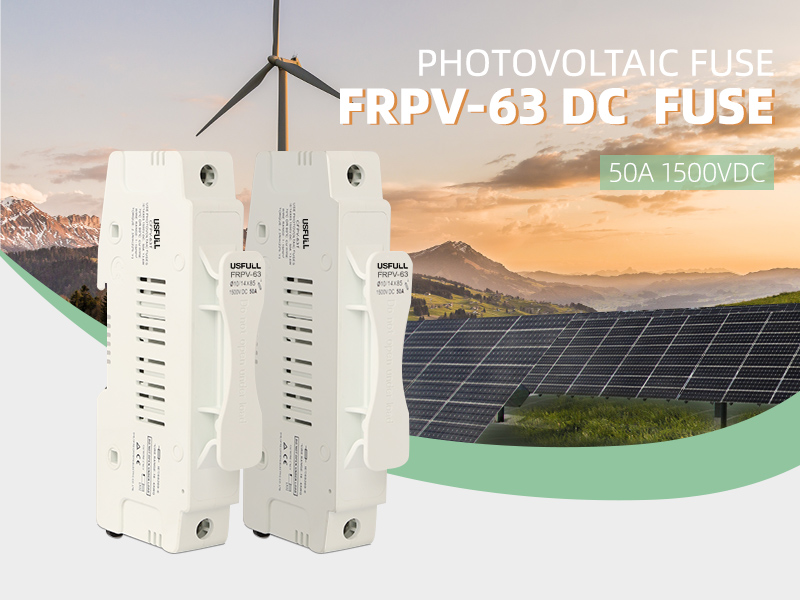 DC Fuse is mainly used in DC combiner boxes in solar PV systems. When a PV panel or inverter causes overload or short circuit, it trips off immediately, to protect PV panels, DC fuse is also used to protect other electrical parts in the DC circuit, when overload or short circuit.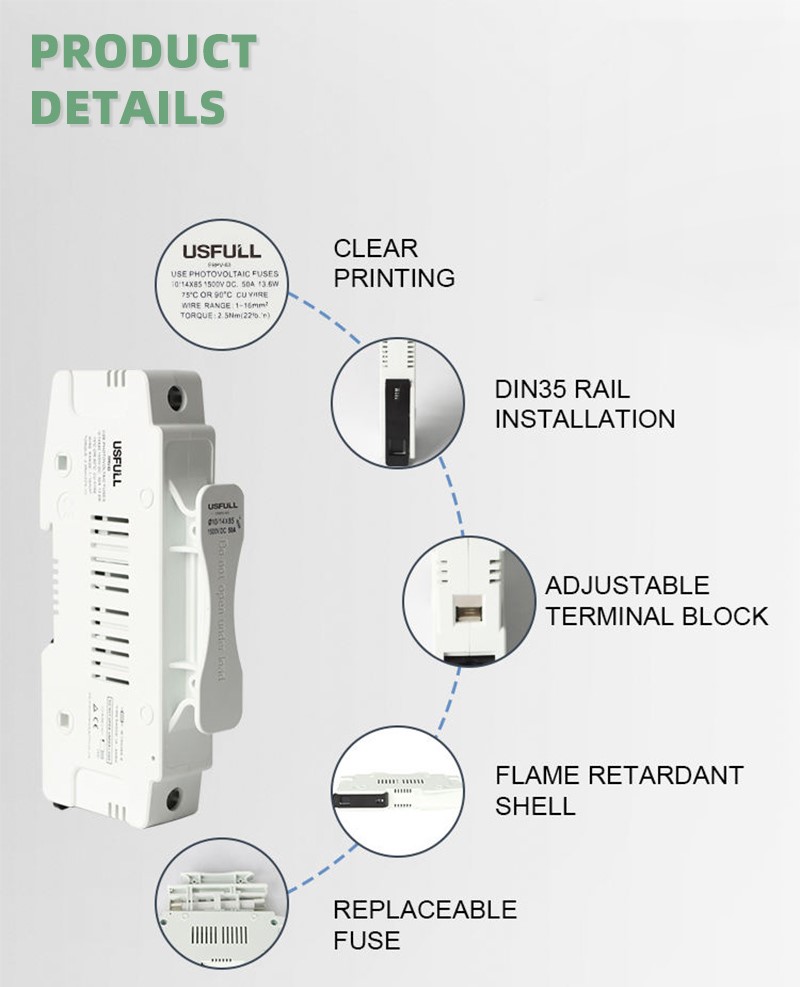 10/14x85mm fuse-links are specifically designed for protecting photovoltaic strings. These fuse-links are capable of interrupting low over-currents associated with faulted photovoltaic string arrays (reverse current, multi-array fault).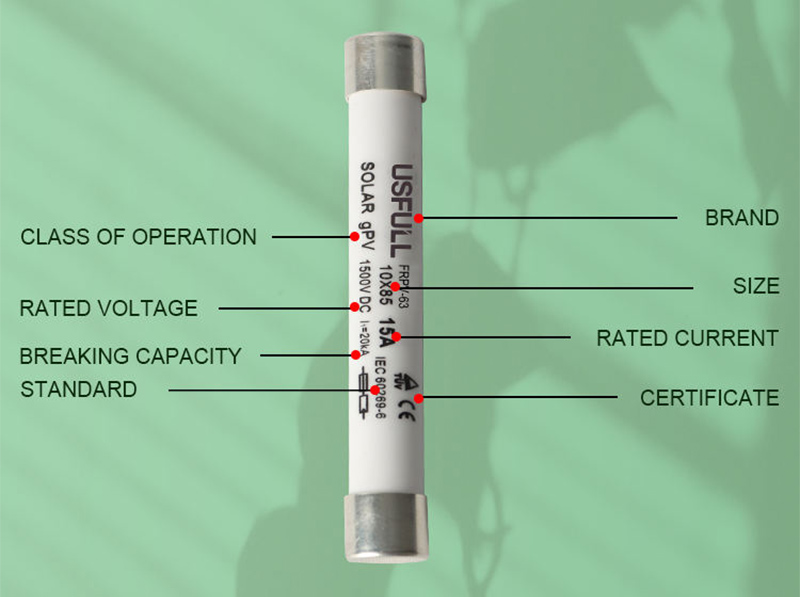 Fuse Link is made of pure silver, welding low tin and encapsulated in the high-strength porcelain, the fuse tube filled with high purity quartz sand with chemically processed as an arc medium, fuse body is connected with contacting terminals by spot welding.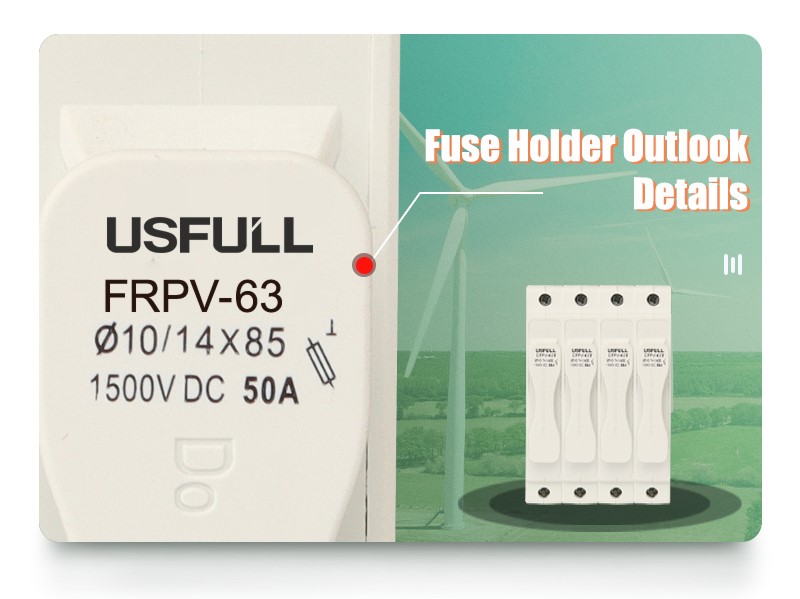 This series fuse rated voltage up to 1500V, rated current 2A to 50A, used in PV power generation equipment as a PV module string and PV array for overcurrent protection. Rated breaking capacity to 20KA, products confirm to IEC60269.6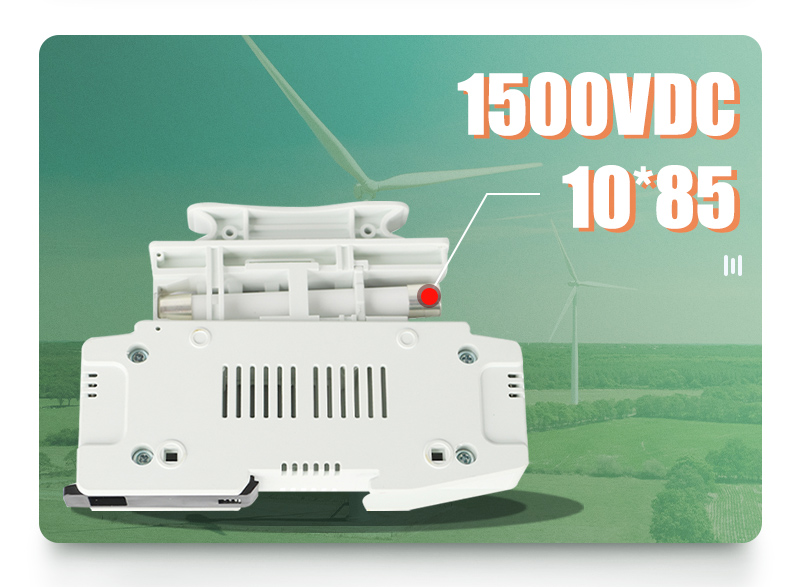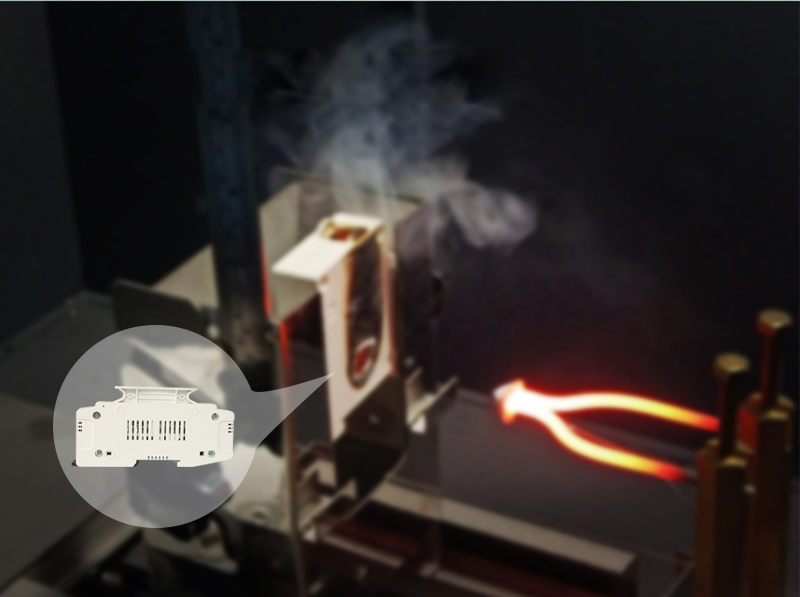 DC fuse connected with photovoltaic panels and batteries, to charge variable flow system for short circuit breaking protection in photovoltaic station and photovoltaic power generation system.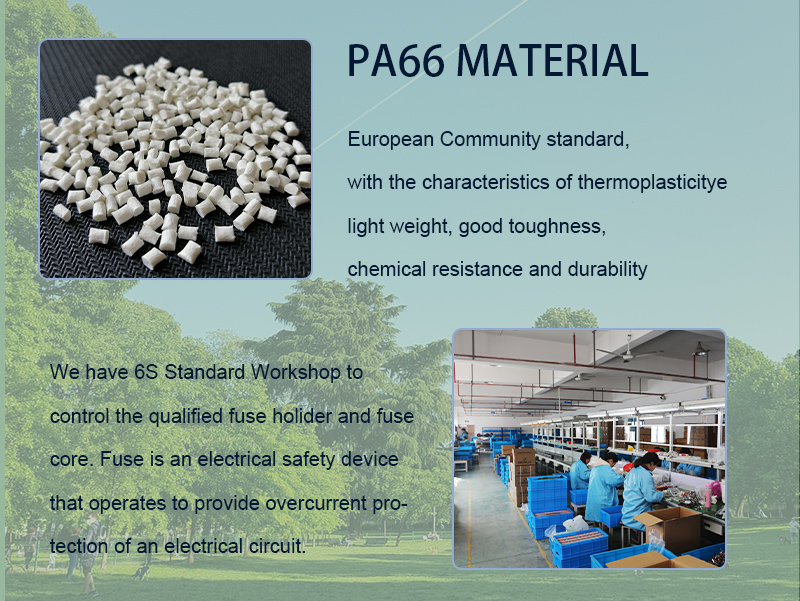 We have 6S Standard Workshop to control the qualified fuse holder and fuse core. The fuse holder uses PA66 reinforced flame retardant material. Welcome to send inquiry to us!