USFULL DC breaker, strictly follow PV standard. We offer FMB7-PV series DC MCB from 6A to 63A, 12V DC to 1000V DC.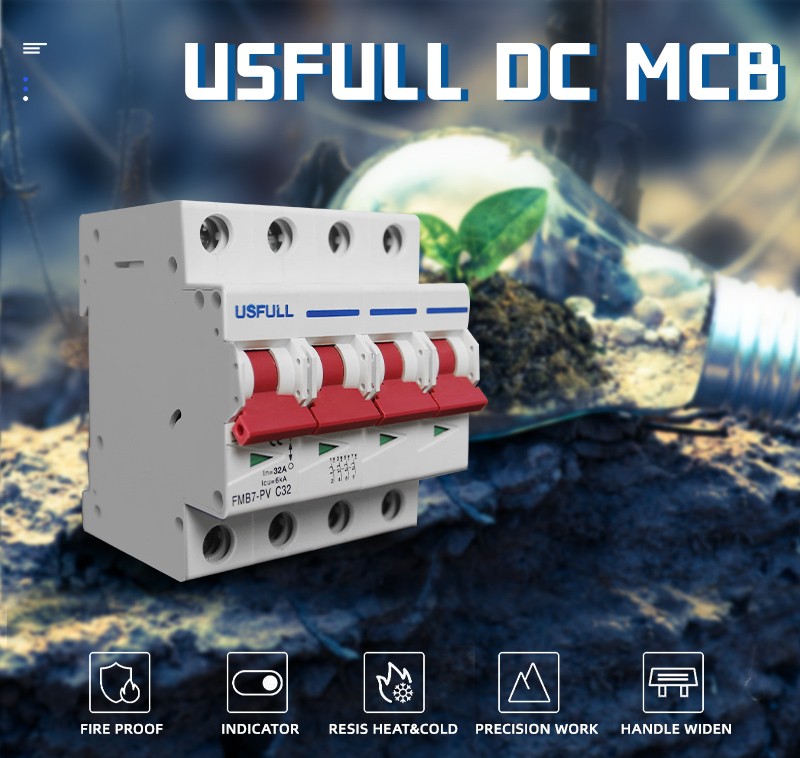 What is the DC miniature circuit breaker (MCB)?
The functions of DC MCB and AC MCB are the same. They both protect electrical appliances and other load equipment from overload and short-circuit problems, and protect the circuit safety. but the usage scenarios of AC MCB and DC MCB are different. It generally depends on whether the voltage used is alternating current states or direct current states. Most of DC MCB uses some direct current systems like new energy, solar PV, etc. The voltage states of DC MCB is generally from DC 12V-1000V.
USFULL DC breaker use fire proof shell, which can stand high voltage and severe environment. Most solar projects will be put in desert, wild area, we will offer you reliable product to keep good performance in such usage.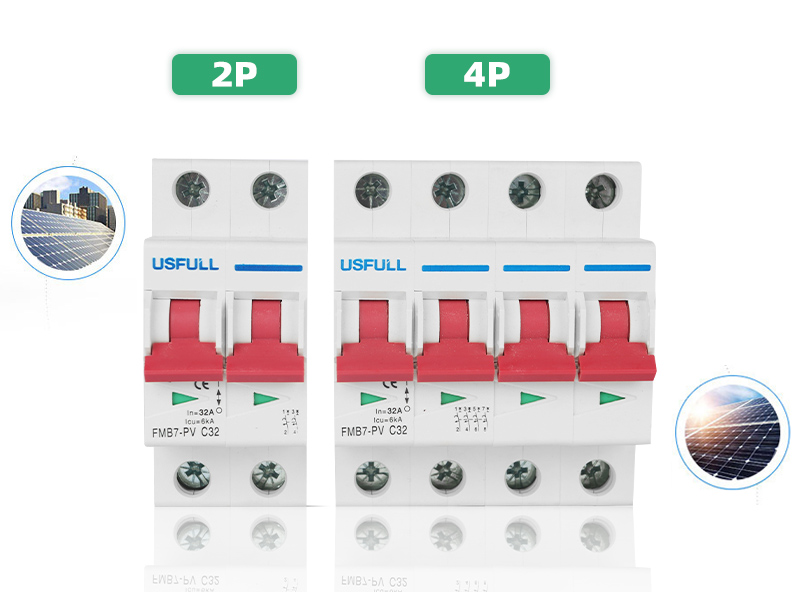 How to connect DC MCB correctly?
Due to the DC MCB has a marking of '+' and '-' symbol only, it is often easy to connect incorrectly. If the DC miniature circuit breaker is connected or wired incorrectly, there are possibilities of problems occurring. In case of overload or short circuit, the MCB will not be able to cut the current and put out the arc, this may lead to the breaker burning out.
Therefore, DC MCB has a marking of '+' and '-' symbols, still need to mark the circuit direction and wiring diagrams, as shown below: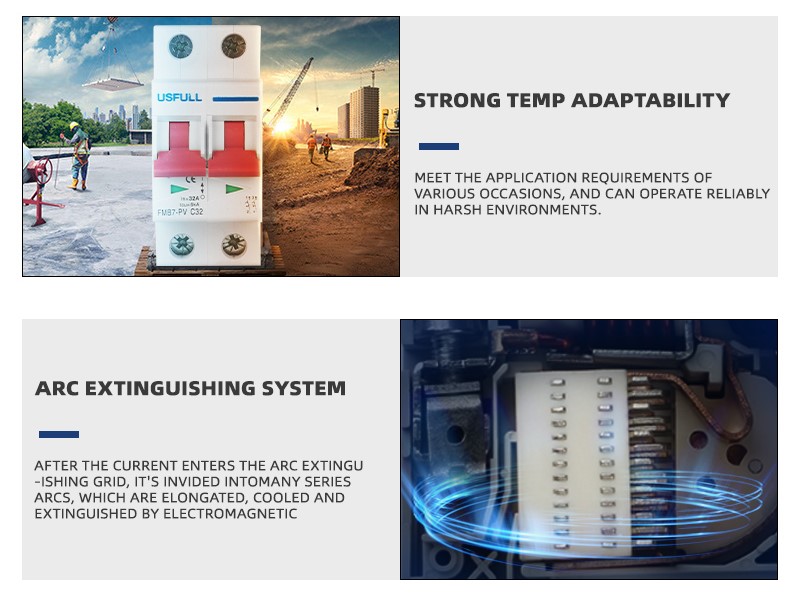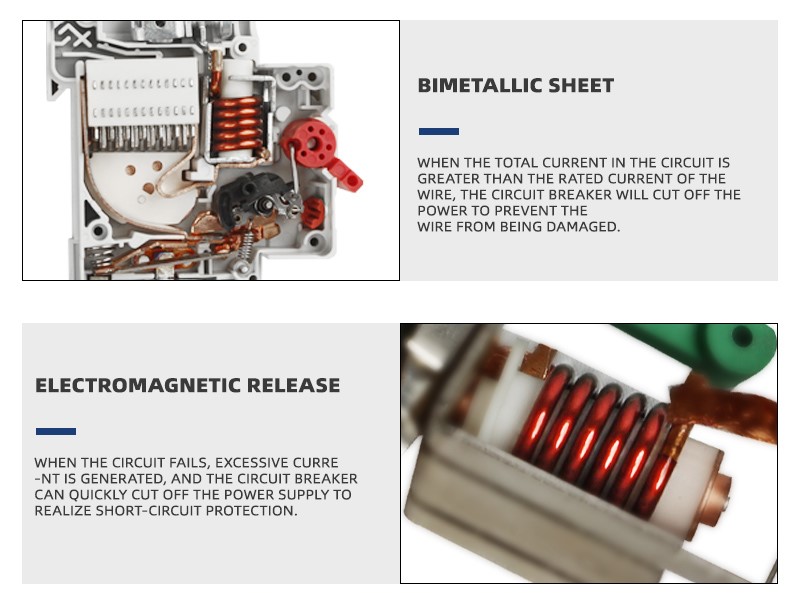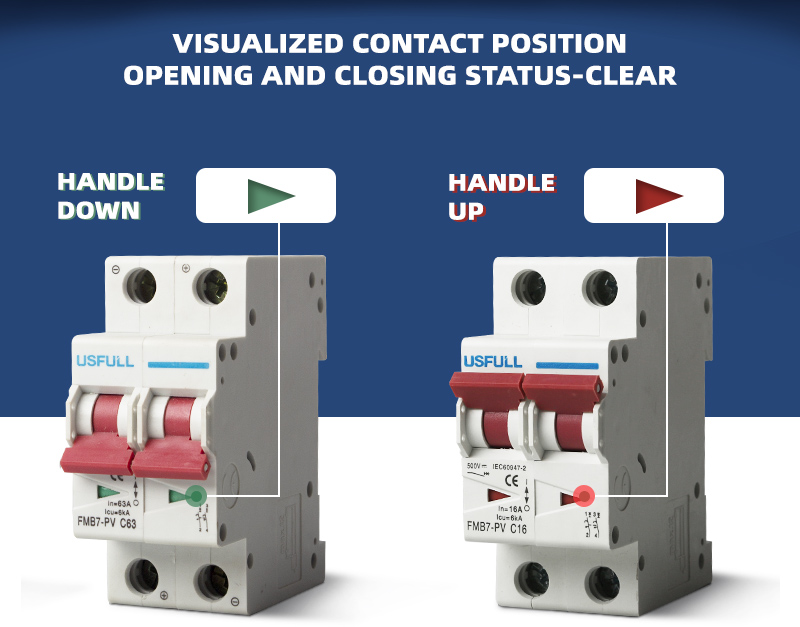 Some DC circuit breakers are designed to reset automatically, but most have to be reset manually. Once you flip the switch, operation continues as before. Except in the case of a computer, which has to be manually restarted. But any lights or appliances using the power from the overloaded circuit will come back on once the circuit breaker is reset.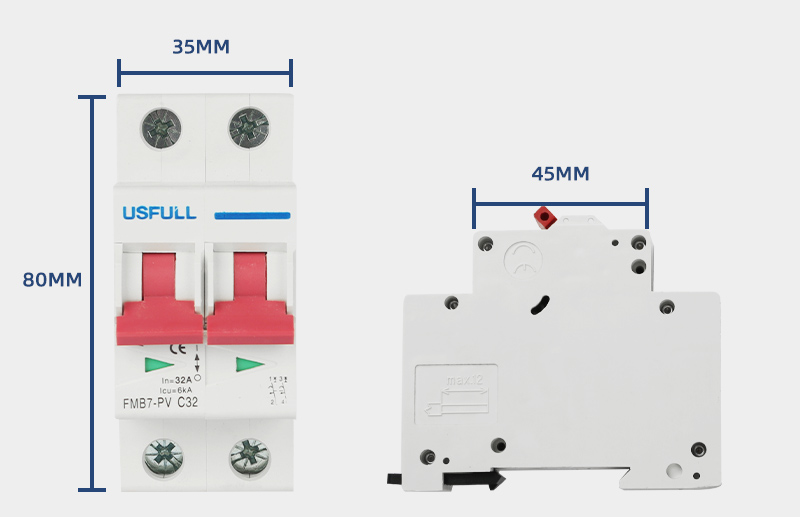 The USFULL DC breaker from 6A to 63A is standard modulus width, convenient to install on din rail. No matter you will install them in PV combiner box, on wall or other part, it will be easy for installation and suitable size.
You don't have to worry which is positive pole, which is negative pole. You can connect without consideration of P+/ P-, both side is suitable