USFULL Solar Connector, users can directly connect solar panel to inverter, without the consideration of anti-reverse device.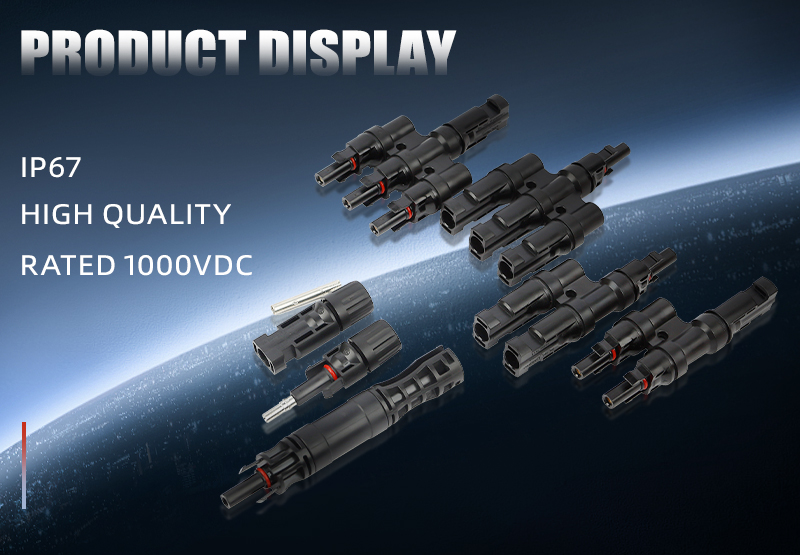 For different system, you can choose different voltage.
USFULL PV connectors are widely used in solar system, from small charge controller, home use inverter system, to larger type inverter system, we offer various types of connectors, always be one of them suitable for you.
The feature of solar connector:
Stable Self-Locking Structure, easy to open and close
The shell adopts high-strength PPO Plastic
Strong sealing and Waterproof connector
With thick copper inner core and better conductivity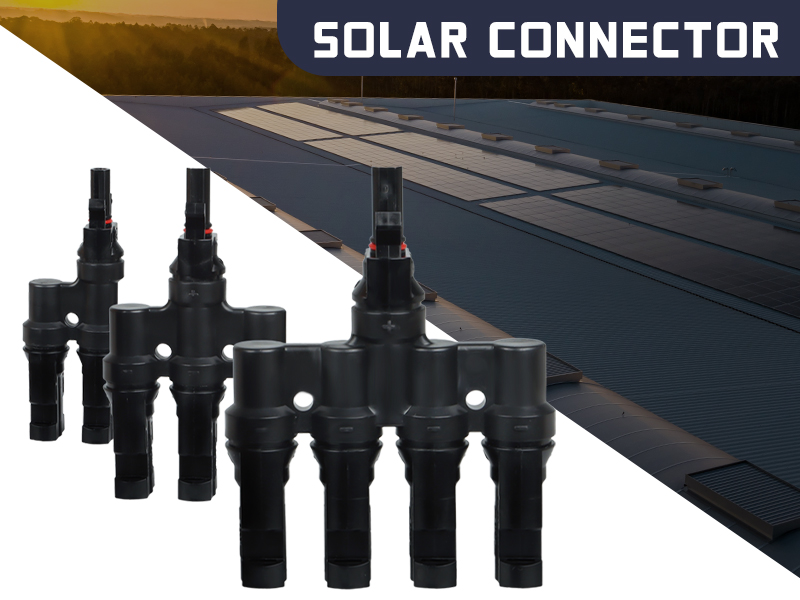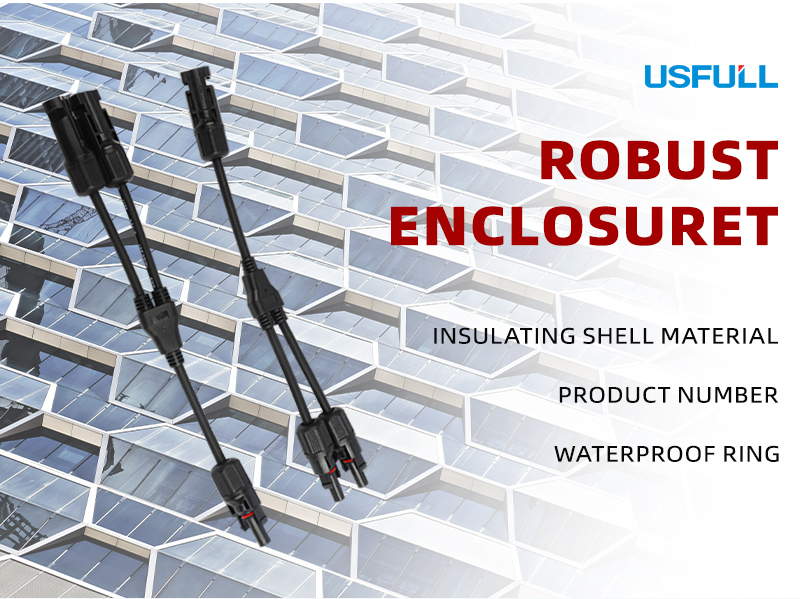 Specification:
• Insulation Material: PPO
• Rated Current: 20A(4mm²)
• Rated Voltage: DC1000V
• Contact Resistance: ≤5mΩ
• Insulation Resistance: >500mΩ
• Operating Temperature range: -40℃ until+90℃
• Degree of Protection: IP67
• Flame Class: UL94-V0
• Safety Degree: Ⅱ
• Suitable Single Core Cable Section: 1.5mm² — 6mm²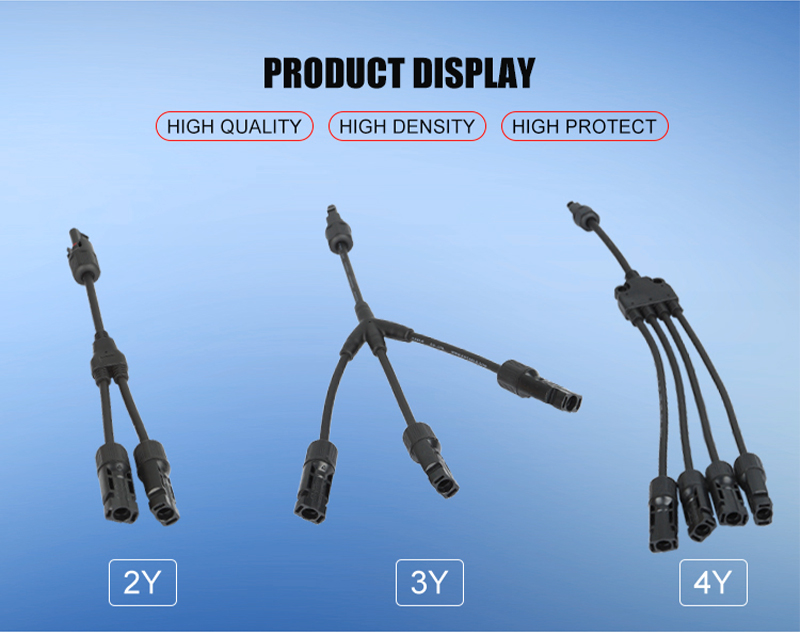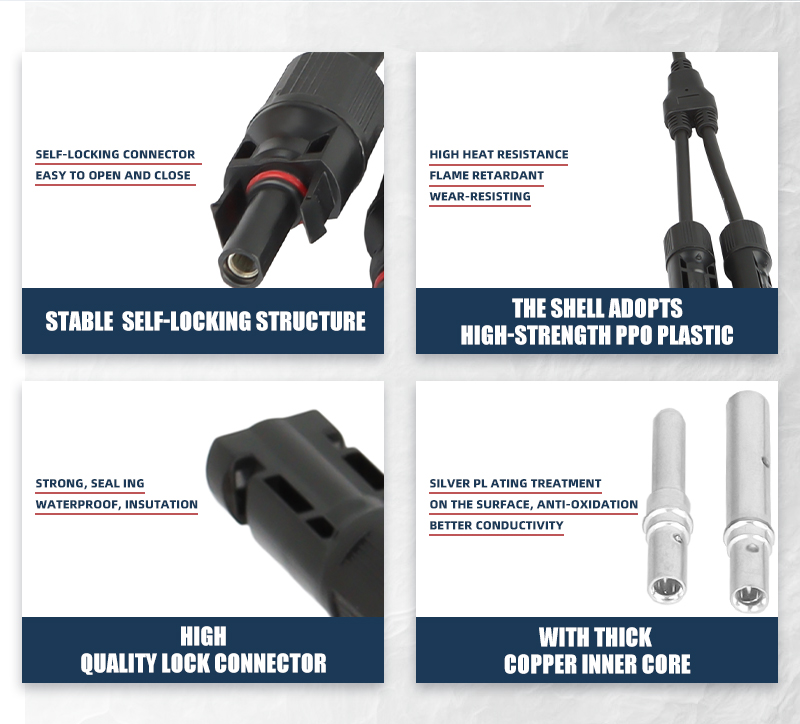 Ensure safe and efficient usage of solar panel connecting to inverter, without worry of wrong connection.
For any further questions, welcome to send inquiry and let us know!