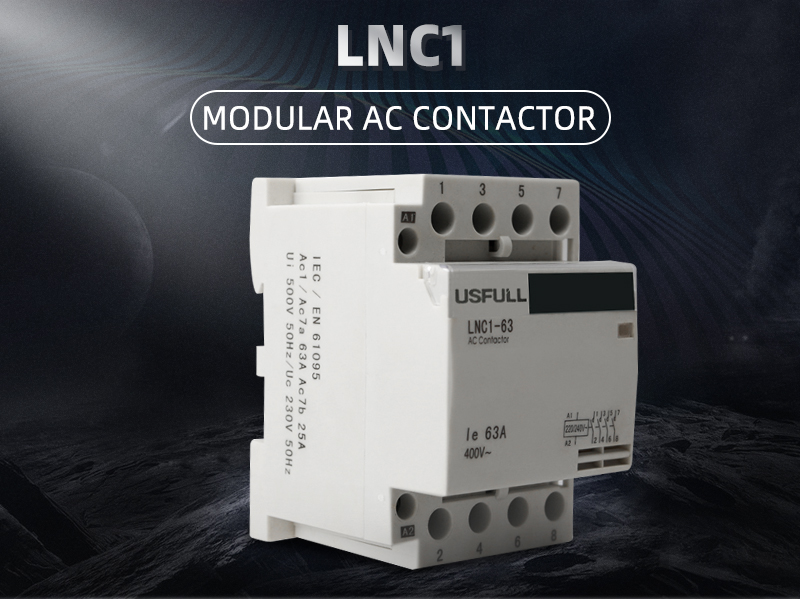 USFULL LNC1 series modular contactor is a kind of control appliance, used for remote connection and disconnection of non-inductive or low inductive load, resistance furnace, household appliances and similar low inductive load, household motors, etc. It has expandable auxiliary control, protection and indication functions. It is mainly used in families, hotels, apartments, office buildings, public buildings, shopping centers, gymnasiums and other places.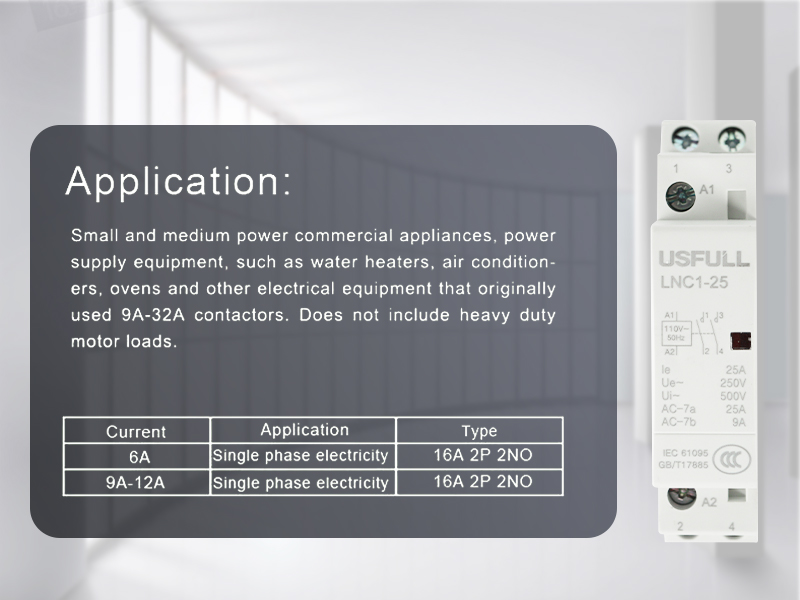 Application of Modular AC Contactors
(1). The modular control electric appliance has novel structure and small volume.
(2). It can be installed in the control lighting box in combination with the small circuit breaker.
(3). High quality insulating materials are used to greatly improve the safety.
(4). Beautiful appearance, with working status indication window. (5). No noise, suitable for hotels, hospitals and other places.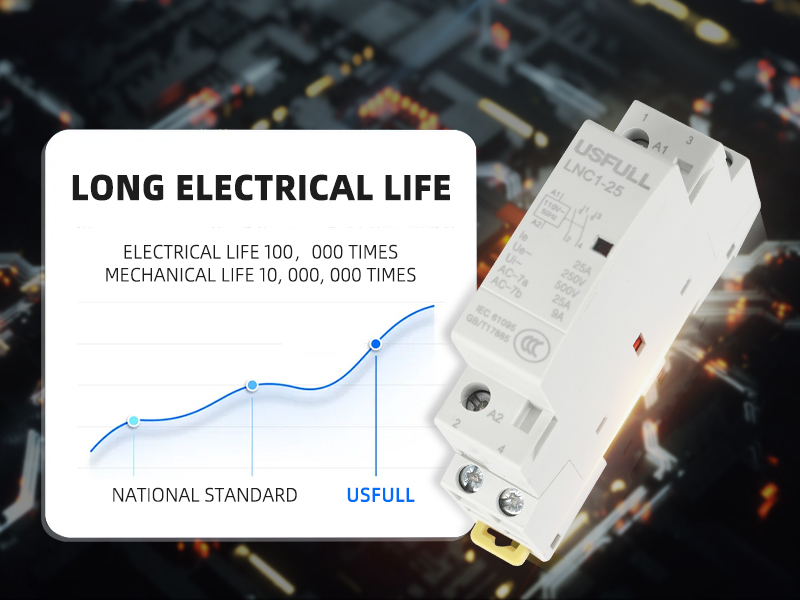 USFULL LNC1 series modular contactor is a flexible range of modular contactors designed for use in modular panels and enclosures. The contactors are available in different ampere ranges with long electrical life and mechanical life. Long service life: electrical endurance (O-C):100 000 cycles. Save energy and protect the electrical system.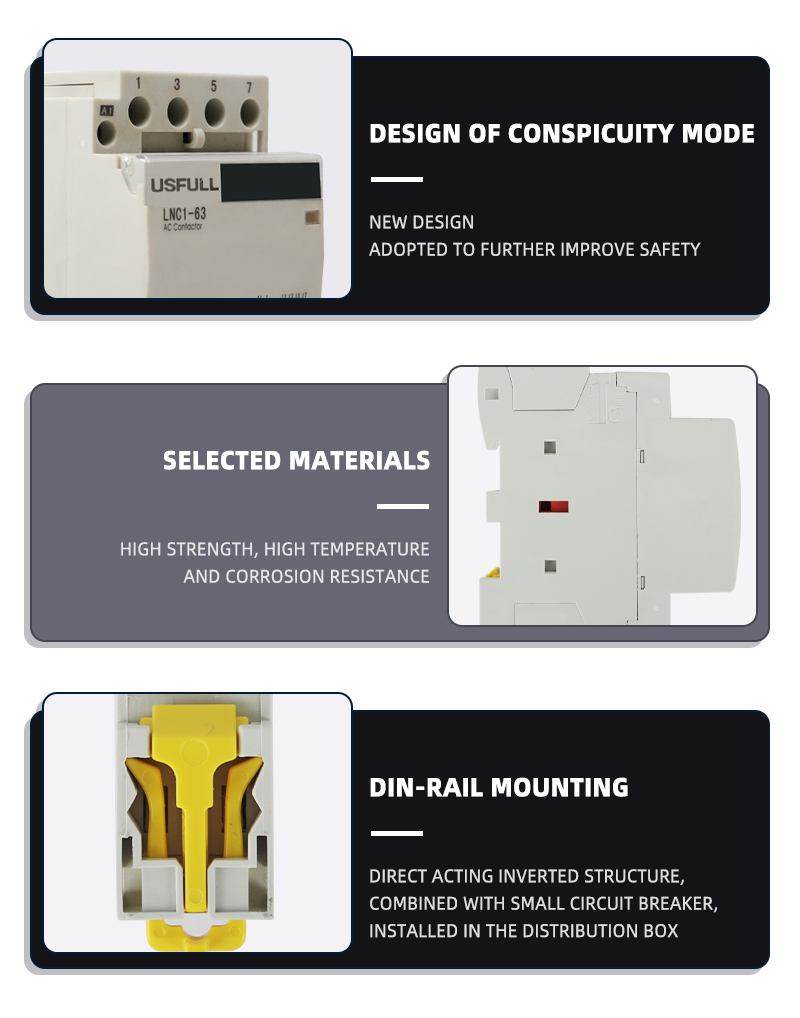 Design of conspicuity mode: New design of cut-off display screen is adopted to further improve safety.
Selected materials: High strength, high temperature and corrosion resistance. DIN-Rail Mounting: Direct acting inverted structure, combined with small circuit breaker, installed in the distribution box.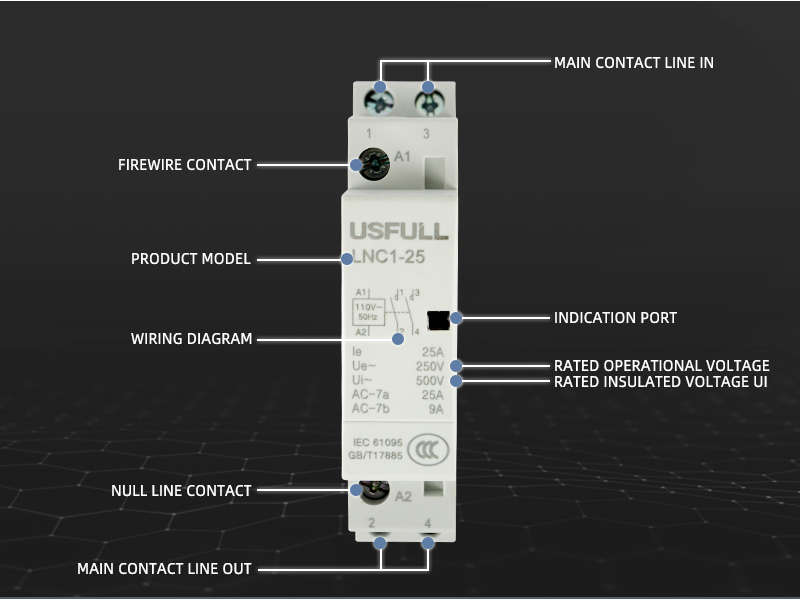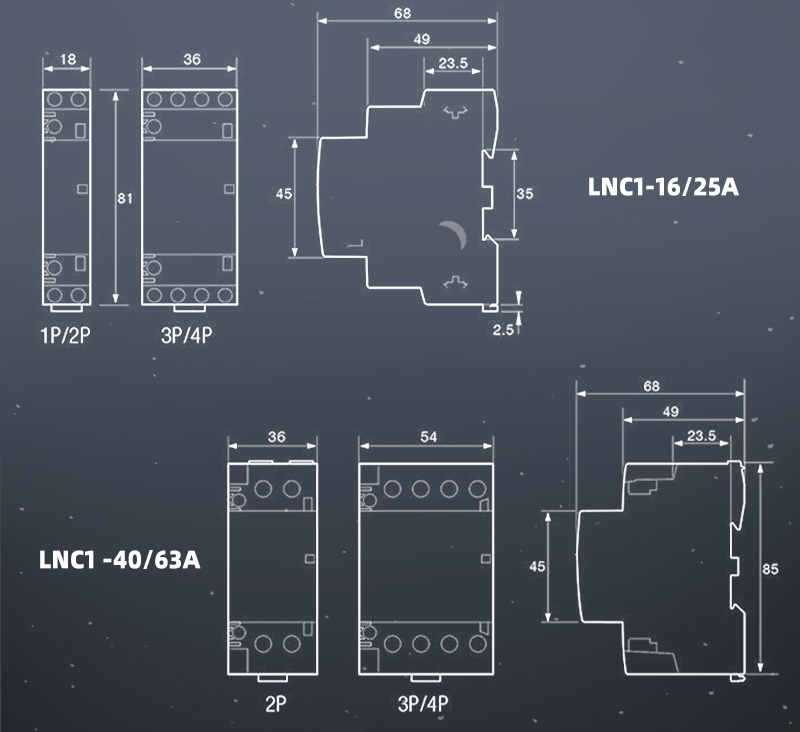 Specifications:
Class-2 insulation: continuous safety for operators and unqualified personnel
Ratings: 16, 25, 40, 63, 100 A