USFULL DZ47-125(NC100H)miniature circuit breaker ranges from 80A to 125.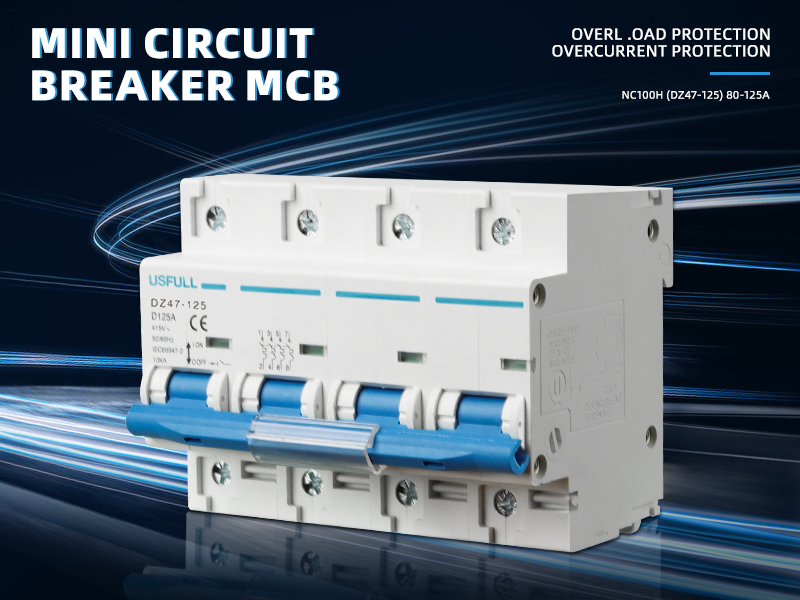 USFULL Z47-125(NC100H)can be used in lighting and electric motor distribution system. In the meantime, it is applicable to an un-frequent switchover the electric apparatus and lighting circuit under normal condition.

It can also be used for un-frequent switch over of the circuit under normal conditions. This product conforms to the requirement of IEC60989 & GB10963 standard.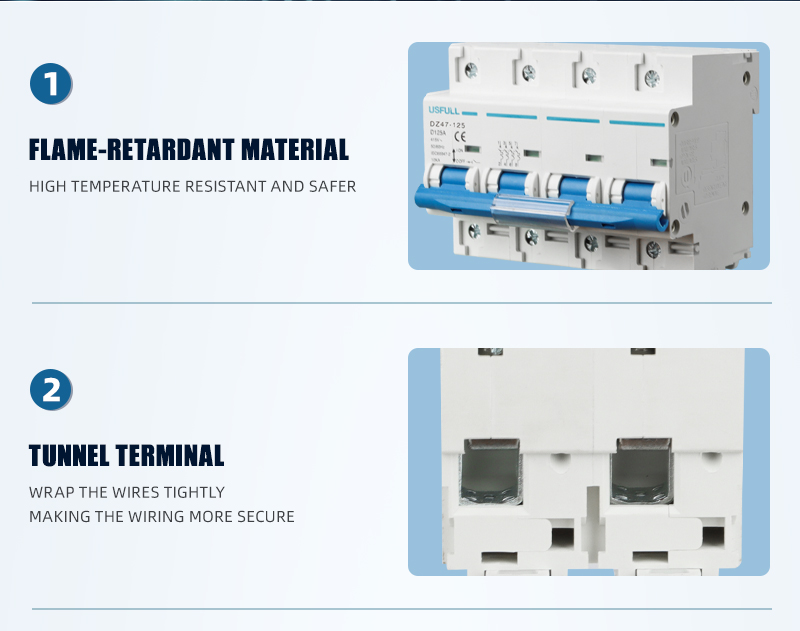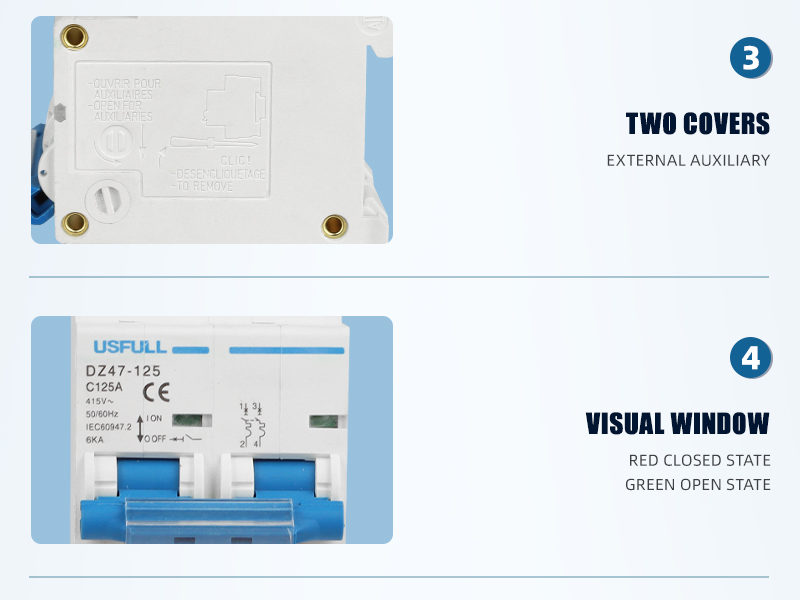 This circuit breaker has novel structure, reliable performance, high breaking capacity, pleasing outlook and small size. Its case and items are adopted by high fire-resistant and shockproof plastics.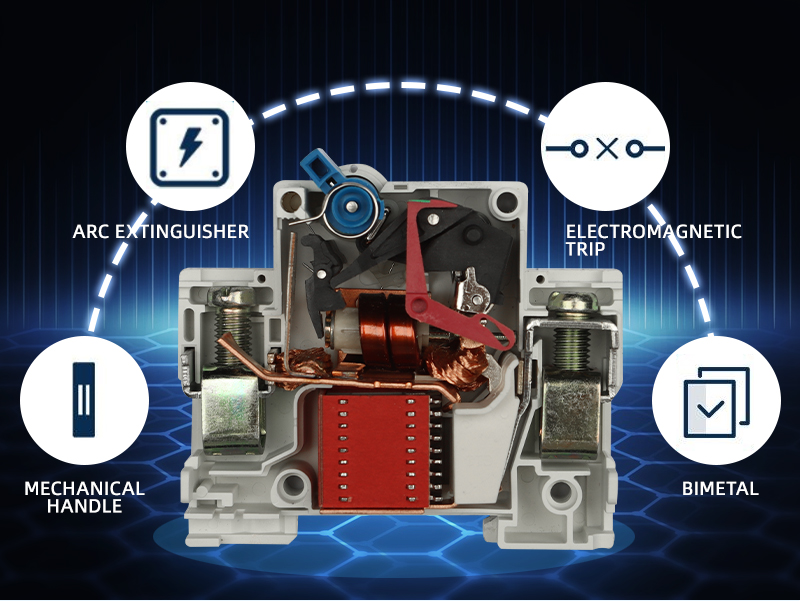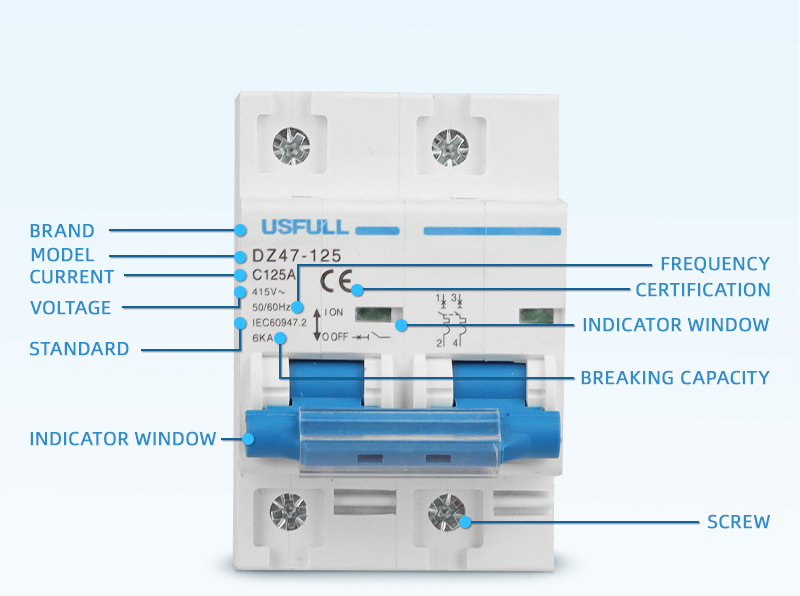 Mechanical and Electrical Life 20000 times
Poles 1, 2, 3, 4
Breaking Capacity 6kA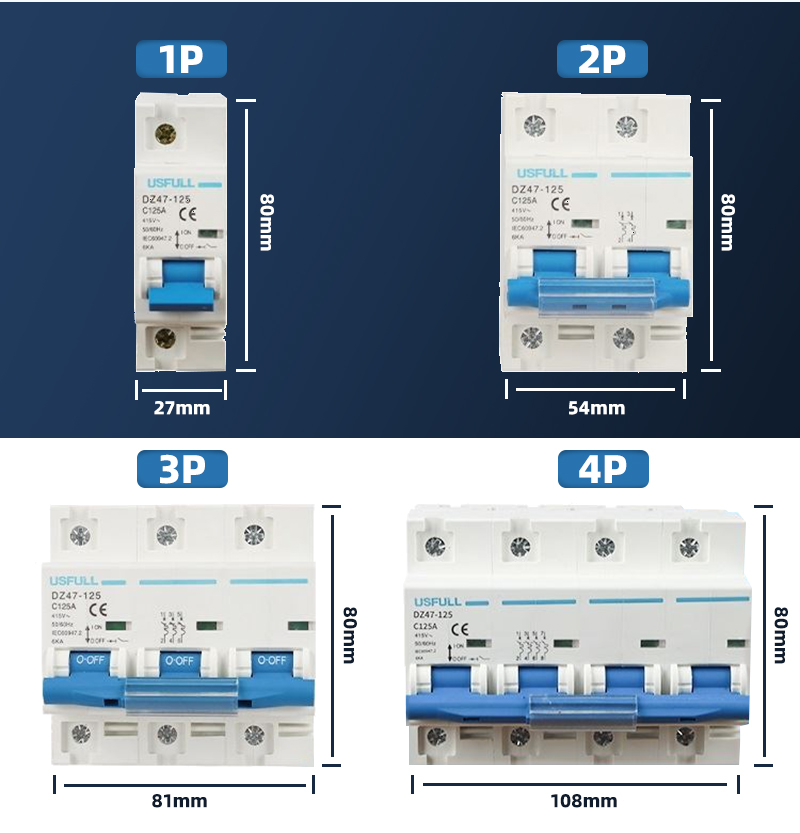 It mainly used in the building office, house and similar building for illuminating at AC50Hz/60Hz, rated voltage below 400V, rated current below 125A, distribution circuit and equipment overload, short circuit protection.