USFULL DPN (DZ30), which is 1P+N design circuit breaker. General current of DPN from 6A to 32A, curve C. It's one standard modular in width, with 2 pole breaker function.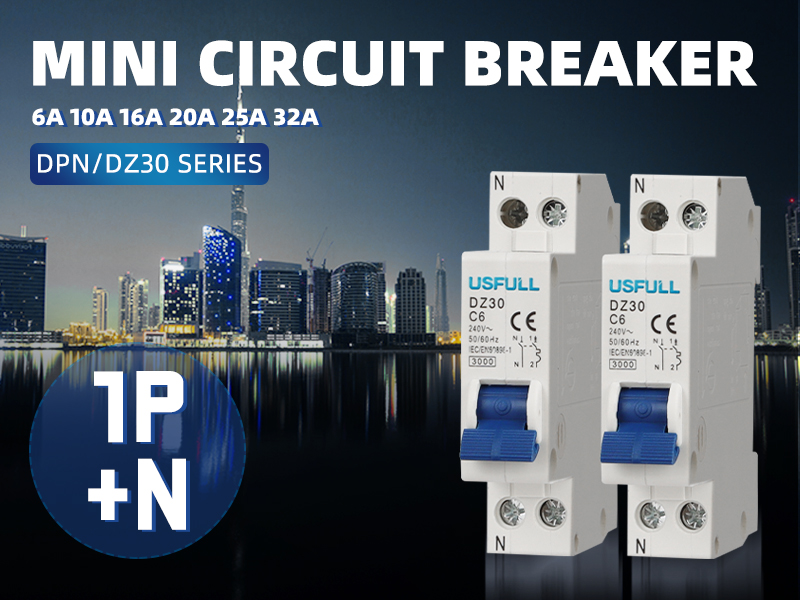 1P+N: 220V cut off the live wire, not cut the neutral line (without leakage protection)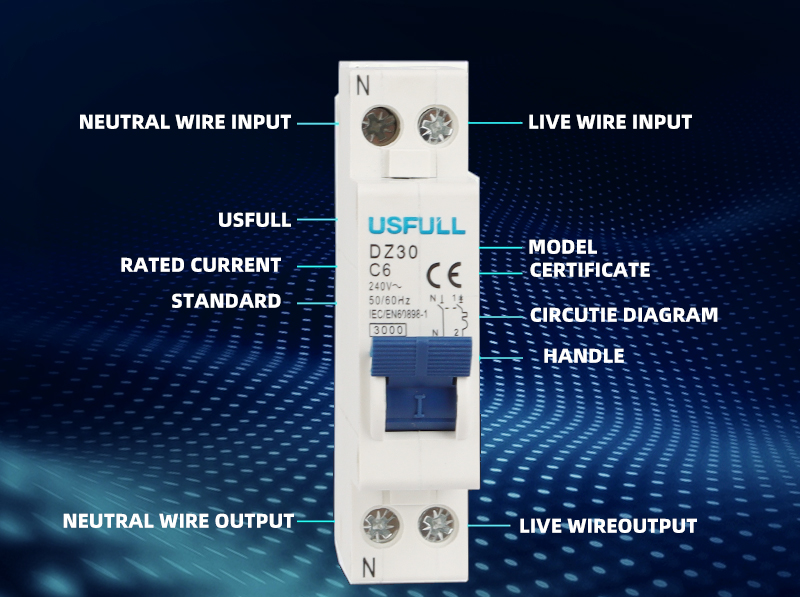 All the functions which traditional circuit breaker has, USFULL DPN can support as well: short circuit protection, overload protection… We offer fire retardant shell and strong arc distinguishing chamber, to safe guard your electricity usage.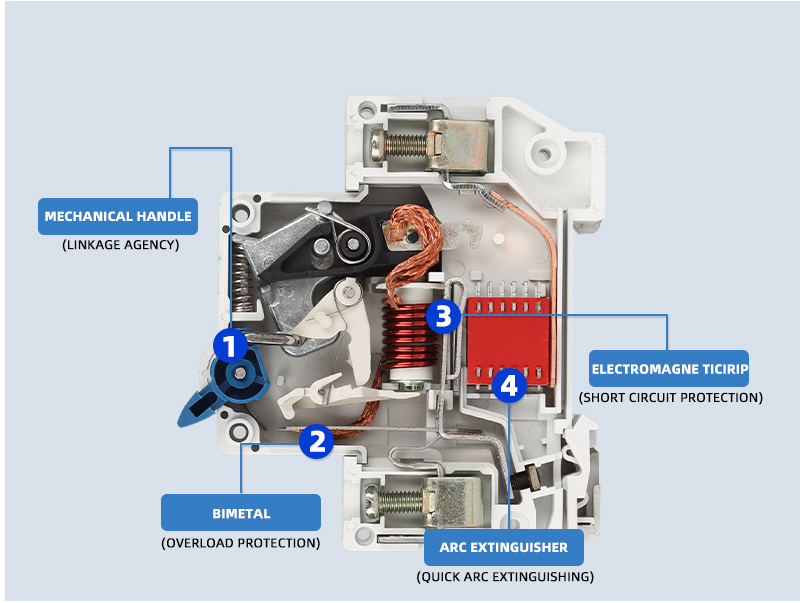 USFULL DPN breaker is 6 rivets design. It's an updated design, less change of shell broken during installation.
There is a mark on the breaker to indicate which pole is for neutral line and which is for live line.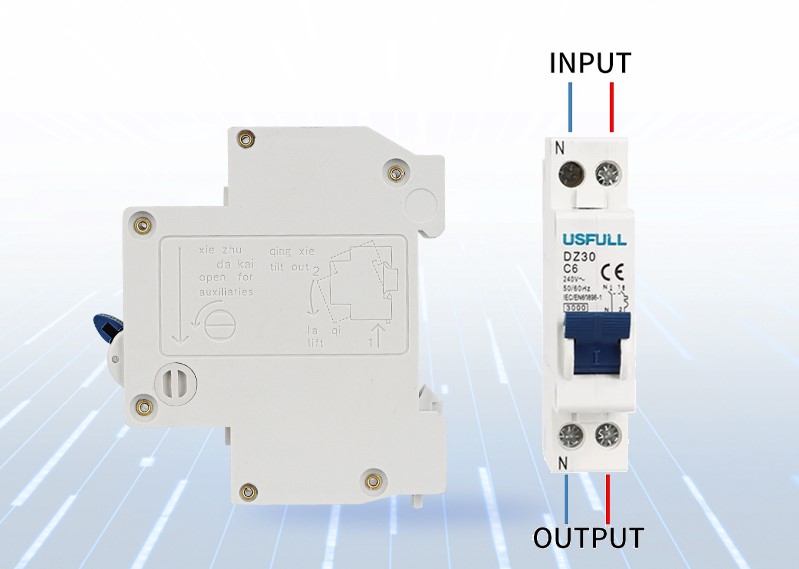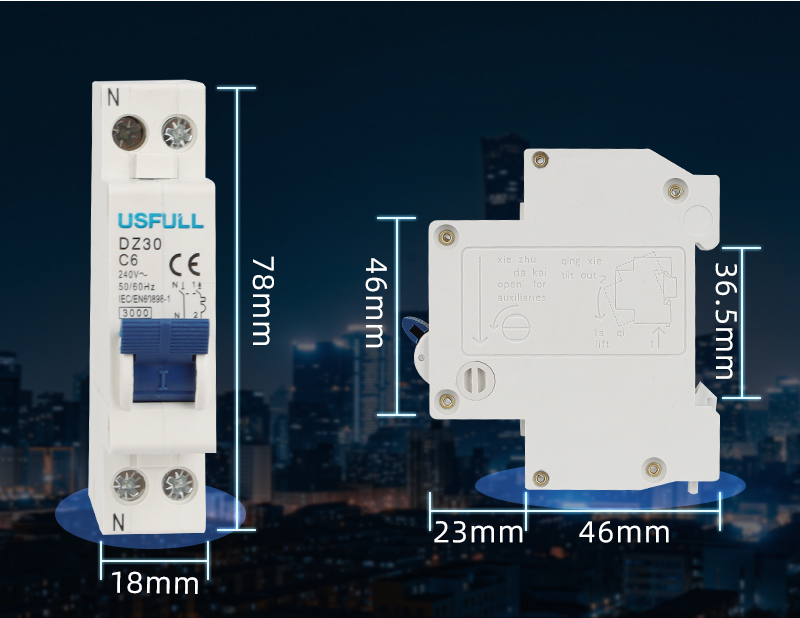 They are mainly used in places where AC 50HZ or 60HZ, rated voltage below 400V, and rated working current below 63A.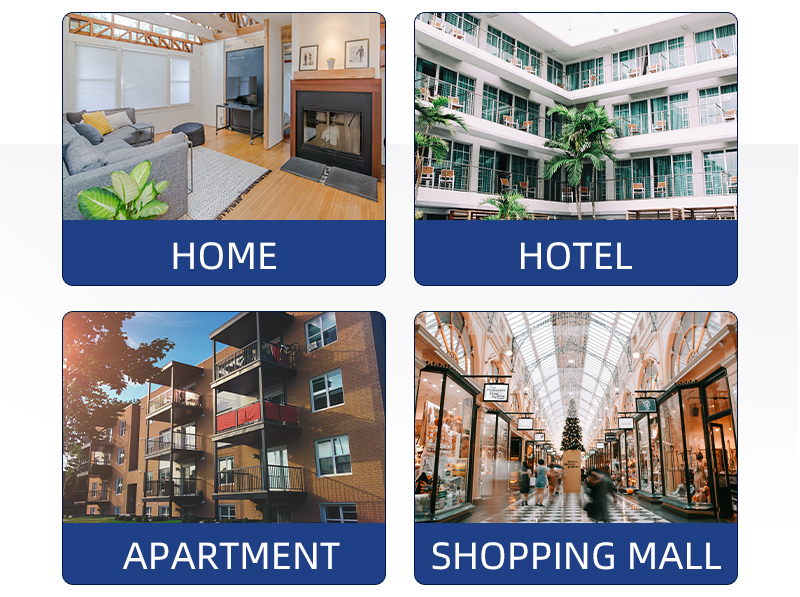 Used for overload and short circuit protection of lighting, power distribution lines and equipment in office buildings, residences and similar buildings, and can also be used for infrequent on-off operations and conversion of lines. Mainly used in various places such as industry, commerce, high-rise and civil residence.