FULLWILL ELECTRIC CO., LTD established in 2005, is a professional manufacturer and exporter of solar pumping irrigation system, we specialized in the R&D, production and sales.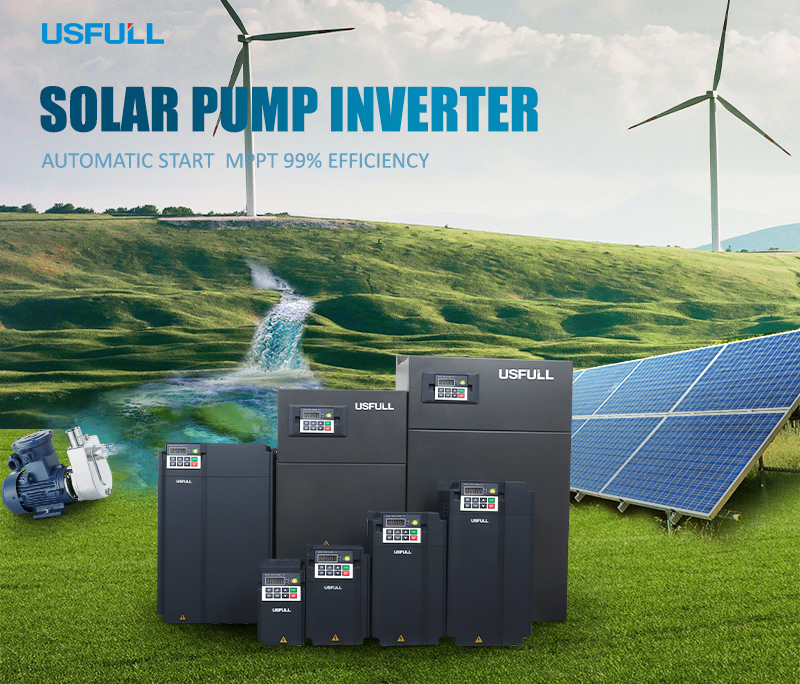 We are committed to providing customers with customized solutions, and provide timely after-sales service. USFULL FU9000SI series solar pump inverter is newly developed high performance and high efficiency inverter, specially designed for AC pump in solar pumping system.
The FU9000SI solar pump inverter is widely used in irrigation, water reservoir, rural water supply, swimming pool and other water supply projects.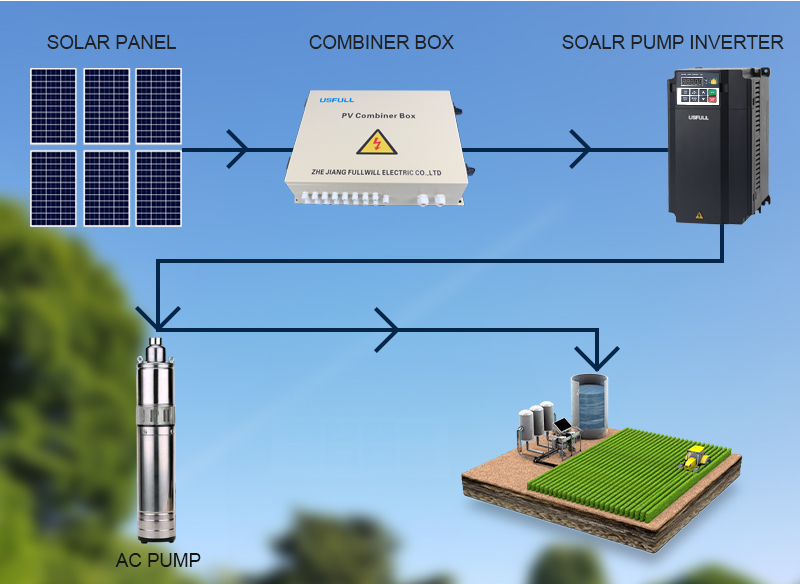 FU9000SI solar pump inverter is fully automatic, no need any setup before running. It is operated easily and convenient maintenance. With automatic MPPT (Maximum Power Point Tracking), the efficiency of inverter can reach 99%. When clouds come, the inverter will standby, and after clouds go away, inverter will restart automatically.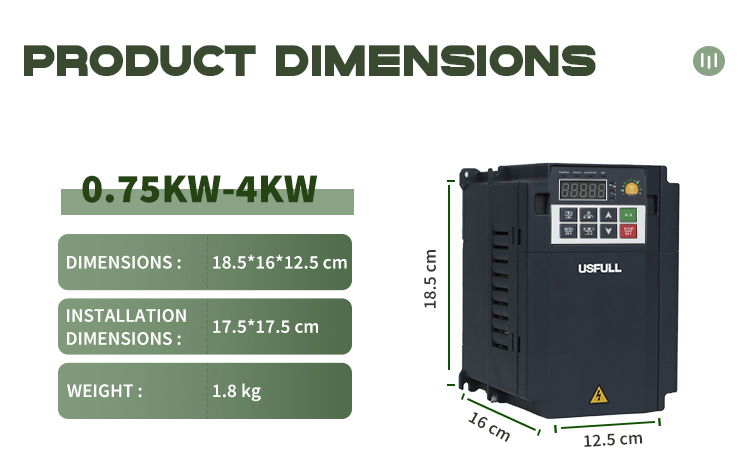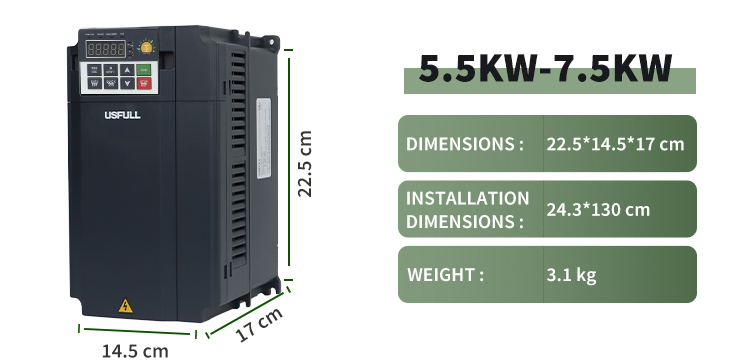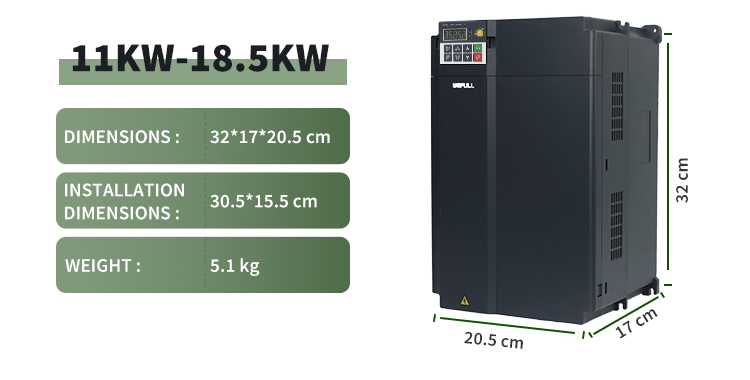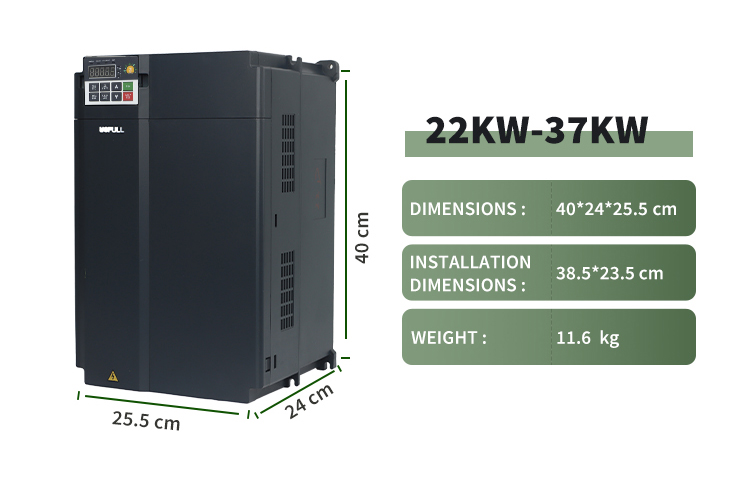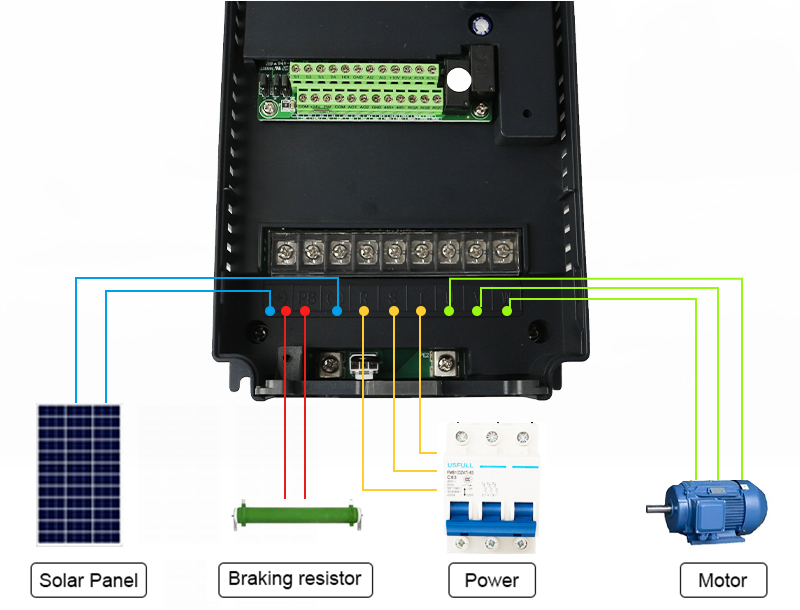 The Solar Pump Inverter can be installed on he wall or in a cabinet/combiner box. Directly get the Solar DC Voltage from solar panels or get AC Voltage from electricity. Then inverter get AC output to control the various pumps or motors.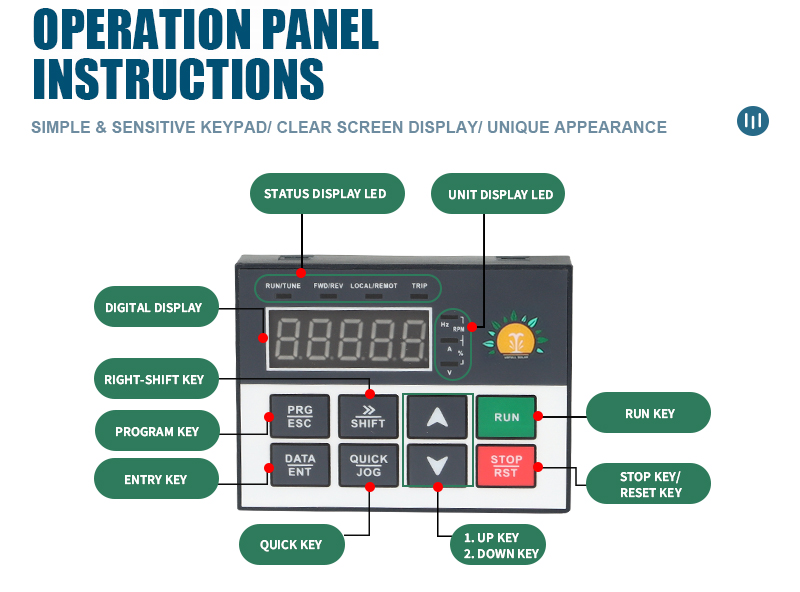 You can modify the parameters, monitor the working status and start or stop the FU9000SI Solar Pump Inverters by operating the keypad. If the keypad is externally installed on an optional bracket, it can be 20 meters away from the inverter at most.
The inverter has three levels menu, which are:
1. Group number of function code (first-level menu)
2. Tab of function code (second-level menu)
3. Set value of function code (third-level menu)
Remarks: Press both the PRG/ESC and the DATA/ENT can return to the second-level menu
from the third-level menu. The difference is: pressing DATA/ENT will save the set parameters
into the control panel, and then return to the second-level menu with shifting to the next function
code automatically; while pressing PRG/ESC will directly return to the second-level menu without
saving the parameters, and keep staying at the current function code.
Under the third-level menu, if the parameter has no flickering bit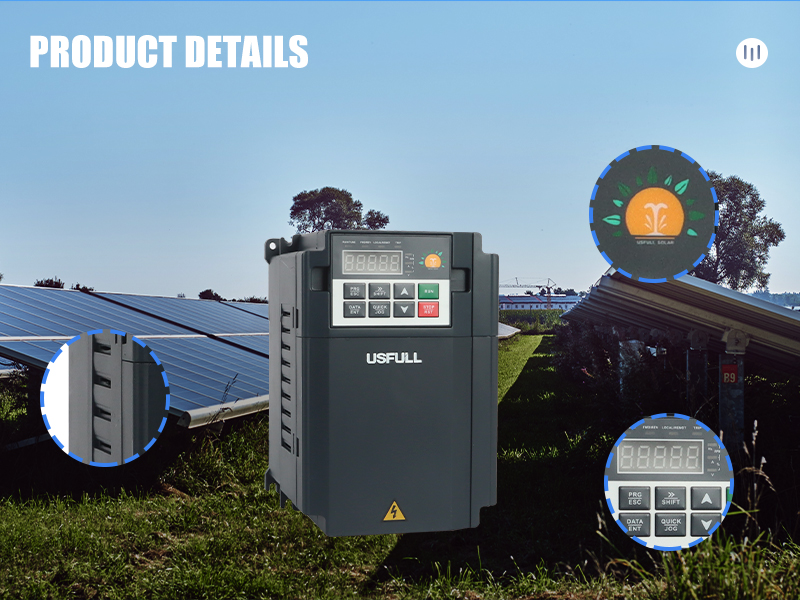 USFULL offers high quality solar pump inverter, every piece of inverter is strictly tested before delivery. We use best spare parts, together with best design, best performance and best quality control, we will offer you most satisfied solar pump inverter, which is core value of our company Fullwill Electric – Full of energy, Will only offer most satisfied products.
We strictly control in all spare parts, with 6S Standard Workshop to make the solar pump inverter qualified and higher performance.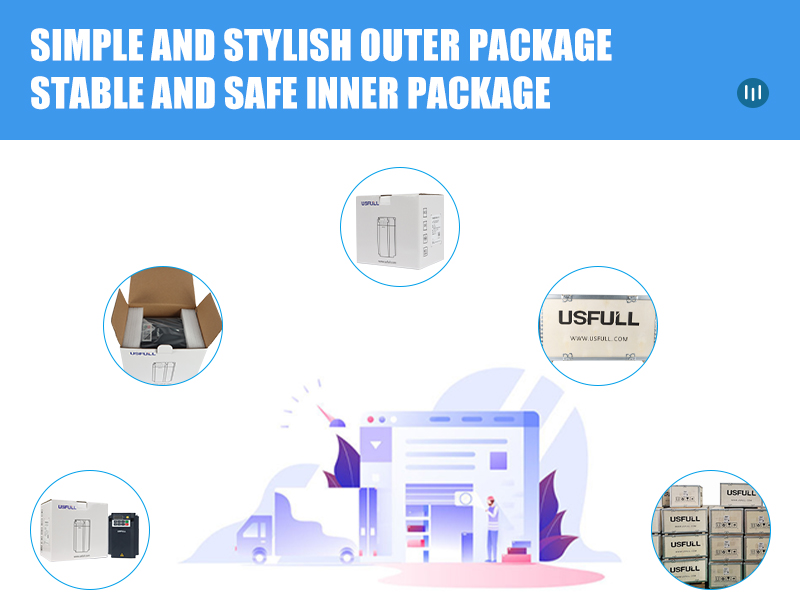 We have ISO and IEC test report and CE certificate for solar pump inverter, guarantee the quality and ensure the purchase is worry-free.
Welcome to send us inquiry and discuss more details!